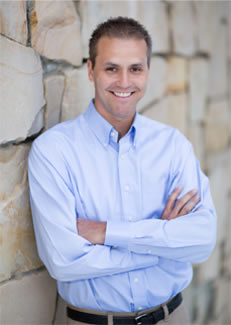 About Dr. Brandon
Dr. Brandon Bailey received his Bachelor's Degree from the University of Utah and attended dental school at Marquette University. He earned a Post-Doctoral Degree in Pediatric Dentistry from the University of Minnesota, concentrating on complex cases, including children with special needs. In 2015, he will receive a Masters Degree in Dental Science, emphasizing pediatric cosmetic dentistry.
Dr. Brandon has focused his continuing education on providing the best comprehensive care for his patients. This includes cutting-edge aesthetic options for pediatric patients, including all-ceramic crowns for a superior cosmetic value.
Dr. Brandon has received extensive training in pediatric oral sedation and is certified in administering Pediatric Advanced Life Support, (PALS.)
Dr. Brandon was invited to be a guest speaker at Regions Hospital, lecturing on pediatric dental trauma and emergency dental treatment to emergency room physicians.  He is an active member of the Utah Dental Association, American Dental Association specializing in Pediatric Dentistry and the American Academy of Pediatric Dentistry.
While attending dental school at Marquette University, he served as vice president for his dental class. Dr. Bailey has also been awarded the Houghton Mifflin/International Center for outstanding performance in general chemistry at the University of Wisconsin, Milwaukee.  He has been honored to be a part of the National Deans list, The Golden Key Honor Society, and the Phi Kappa Phi Honor Society.
A Park City resident, Dr. Brandon is originally from Salt Lake City and relocated here with his wife (also a local dentist) and three children last year.  He speaks fluent Spanish, is an accomplished vocalist and enjoys painting, cooking, playing volleyball, tennis, skiing and video games.